How Do I Check Tire Tread Depth?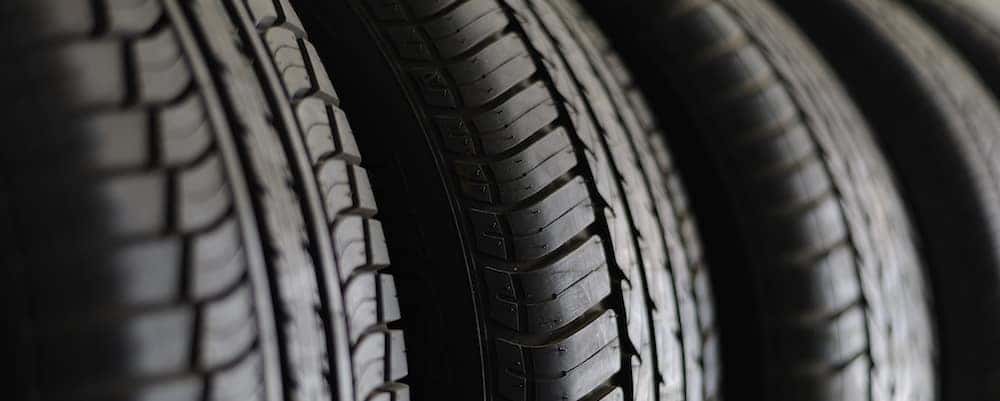 You no longer have to wonder, "how do I check tire tread wear?" We at Auto Haus Volkswagen can show you how to use a ruler or a quarter to check your vehicle's tire tread depth yourself at home. Learn how you can do this with us and be sure to contact us with any questions.
What is the Recommended Tire Tread Depth?
Tires that are brand new have a tread depth of about a third of an inch. This doesn't apply to winter tires or tires made for off-roading purposes as the tread may be deeper to accommodate for the rough terrain. When the tread is at about 2/23 of an inch, it's time to have them replaced. How do you know? Try the Quarter test.
The Quarter Test
Though using a ruler is more accurate, if you're on the go and need a quick check, pull out a quarter. In a pinch, this can prove very helpful. Simply placing the coin in the tread won't do the trick. Make sure to follow these steps to properly measure your tire's wear:
Insert the quarter into the tread depth with the caribou facing down.
If you see the tip of its nose, the tire no longer meets 6/23 of an inch, meaning your tires need to be replaced soon.
Repeat this step on all four tires in multiple locations on each tire.
Tools To Check Tire Health
Ruler and quarter aside, there are tools available to use in order to help determine tread depth and more. These tools range from a tire tread depth gauge to tread wear bars. And while you're checking the tire tread depth, also keep an eye on:
Tire Pressure
Any visible tire damage
Tire rot or disintegration
Wheel alignment
Care for Your Tires at Auto Haus Volkswagen
If you don't feel confident in checking your tires yourself, bring your vehicle into our service centre. If you end up needing new tires, check out our tire centre and browse through our part specials to find the new tires you need for a great price. Contact us today to learn more or to schedule an appointment.